Beethoven 9th Symphony
At Townsville Civic Theatre on 16th August 2011 at 7:00pm
Featuring our guest conductor David Lawrence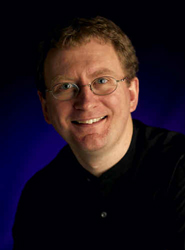 David Lawrence is one of the UK's most versatile conductors, regularly directing orchestras, symphony choruses, and national youth choirs; he holds the Guiness World Record for conducting the UK's largest choir, of 6,486 voices. David conducted the Barrier Reef Orchestra with the Spirit of the Voice Choirs in a performance of Beethoven's 9th Symphony in 2011.
Click on David Lawrence's photo to see the full biography.
Music Programme
10 songs from Alegretto Choirs accompanied by select members of the Orchestra
Beethoven: Symphony No. 9 in D minor, Op 125
---
Concert Programme: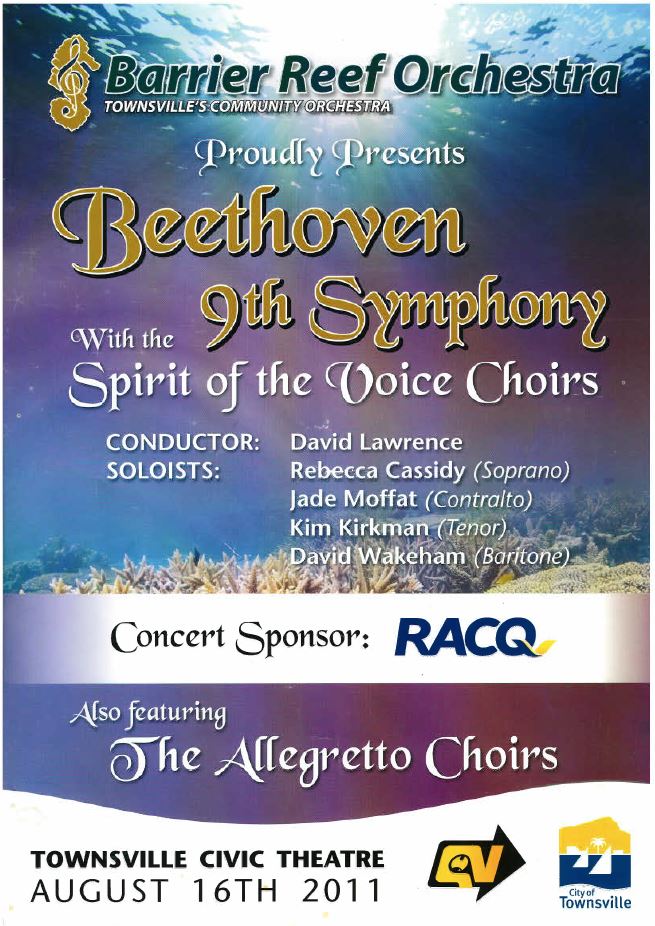 Click on the image above to view a PDF of the printed concert programme.
---