Craig Johnson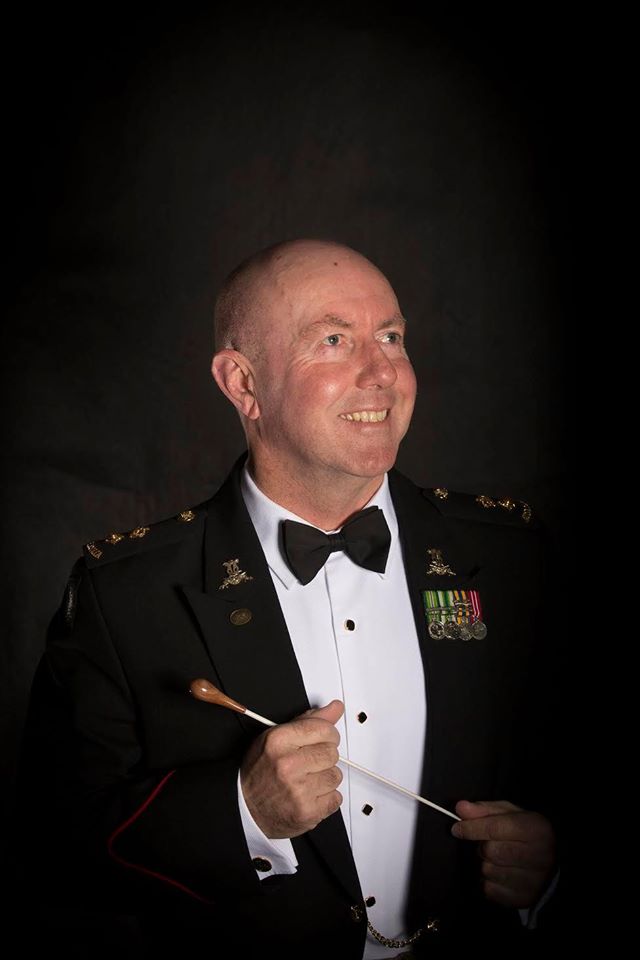 Lieutenant Colonel Craig Johnson, born and raised in Sydney, NSW, joined the Australian Regular Army as a musician in 1977. He subsequently served in Army bands in Sydney, Perth and Canberra before being selected to attend Army Band Officer training at the Defence Force School of Music in Melbourne. Upon graduation he was awarded the Commanding Officer's Prize for the Best Conductor of the Course.
Since then, has served as Music Director of Army Bands Wagga, and Perth, and of the Royal Military College Band in Canberra. He is currently the Commanding Officer and Chief Instructor of the Defence Force School of Music in Melbourne.
During his Army service, Craig has taken bands to Bougainville, East Timor, the Solomon Islands, Gallipoli and the UK. His deployment to East Timor in 1999 was a highlight, and included assisting in the arrangements for the "Tour of Duty" Concert in Dili – featuring John Farnham, Kylie Minogue, Doc Nieson and James Blundell – coordinating the impending Royal Military College Band tour, and forming and recording a 100 voice multi-national INTERFET choir from soldiers of the participating nations to accompany Jon Stevens at the 1999 Myer Music Bowl "Carols by Candlelight."
In addition to his extensive service in the Army band branch, Craig has been very successful as a conductor and musical director of musical theatre. He has conducted many successful musical theatre productions including "Westside Story," "Thoroughly Modern Millie," "Grease," and "Hello, Dolly!" amongst many other shows. Craig is a past conductor of the Brindabella Orchestra in Canberra, and has undertaken advanced orchestral conducting studies in Venice, Italy, and Varna, Bulgaria – where he conducted a public performance of Brahms' "Ein deutsches Requiem."
Craig continues to be active as a conductor and music director both within the Army band service, and in orchestral and theatre circles.