Sacred & Secular
At St James Cathedral on 18th August 2018 at 7:30pm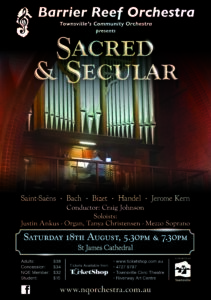 Featuring our guest conductor Craig Johnson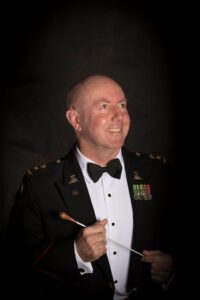 Lieutenant Colonel Craig Johnson, born and raised in Sydney, NSW, joined the Australian Regular Army as a musician in 1977. He subsequently served in Army bands in Sydney, Perth and Canberra before being selected to attend Army Band Officer training at the Defence Force School of Music in Melbourne. Upon graduation he was awarded the Commanding Officer's Prize for the Best Conductor of the Course. Since then, has served as Music Director of Army Bands Wagga, and Perth, and of the Royal Military College Band in Canberra. He is currently the Commanding Officer and Chief Instructor of the Defence Force School of Music in Melbourne. During his Army service, Craig has taken bands to Bougainville, East Timor, the Solomon Islands, Gallipoli and the UK. His deployment to East Timor in 1999 was a highlight, and included assisting in the arrangements for the "Tour of Duty" Concert in Dili - featuring John Farnham, Kylie Minogue, Doc Nieson and James Blundell - coordinating the impending Royal Military College Band tour, and forming and recording a 100 voice multi-national INTERFET choir from soldiers of the participating nations to accompany Jon Stevens at the 1999 Myer Music Bowl "Carols by Candlelight."...
Click on Craig Johnson's photo to see the full biography.
Music Programme
Gioacchino Rossini
La Gazza Ladra Overture (The Thieving Magpie)
Cėsar Frank
George Frederick Handel
Behold a Virgin…/O Thou That Tellest from The Messiah
Organ Concerto in F major Cuckoo & the Nightingale No.13 (1st and 2nd movements)
Johann Sebastian Bach
Georges Bizet
Jerome Kern
Can't Help Lovin' Dat Man from Showboat
Ottorino Respighi
Ancient Airs and Dances, Suite 3, Movements One and Three
Camille Saint-Saȅns
Symphony No 3 in C minor, op 78. Third movement, Finale
Hubert Parry
---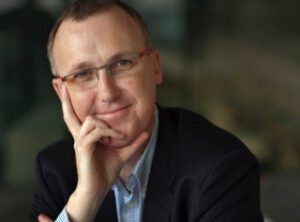 Guest Artist: Justin Ankus
Organist
Justin Ankus began playing the electronic organ as a teenager and by the age of 15 he was playing for his local parish church…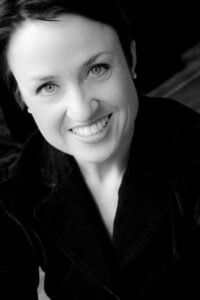 Guest Artist: Tanya Christensen
Mezzo-Soprano
A graduate of the Victorian College of the Arts, Tanya Christensen attained a Bachelor of Music, majoring in singing…
Concert Programme: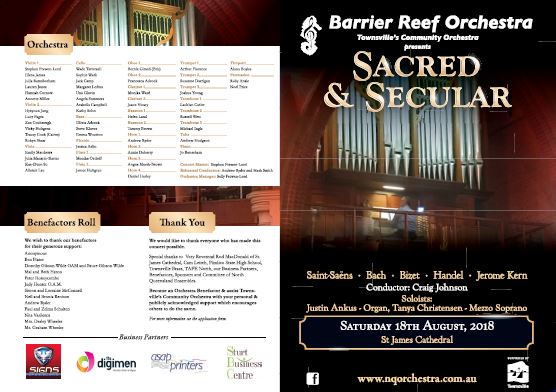 Click on the image above to view a PDF of the printed concert programme.
Concert Review:
A review of this concert can be viewed here.
---