David Lawrence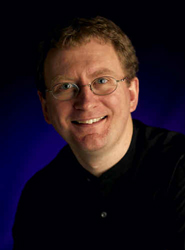 David Lawrence is one of the UK's most versatile conductors, regularly directing orchestras, symphony choruses, and national youth choirs; he holds the Guinness World Record for conducting the UK's largest choir, of 6,486 voices.
Davis's work has taken him to Singapore, Colombia, Canada, the United States, India, throughout Europe, and since 2005 regularly here in Australia.  With particular experience in the field of contemporary music, David has prepared and conducted premiere performances by Stockhausen, John Adams, Per Nørgård and many others.  David has worked with orchestras including the Orchestra of Welsh National opera, the City of Birmingham Symphony Orchestra, the English Symphony Orchestra, and Jersey Symphony Orchestra.  He has conducted the national youth choirs of Scotland, Northern Ireland, and Wales and is a regular conductor on the BBC TV programme 'Songs of Praise'.
As Principal Conductor of Young Voices, David directs massed choirs in an annual series of concerts with some choirs incorporating more than 8,000 singers.  David has conducted the Spirit of the Voice Festival here in Townsville since 2005 and the choral programme of the Catholic Education Mulkadee Arts Festival since 2007.
David conducted the Barrier Reef Orchestra with the Spirit of the Voice Choirs in a performance of Beethoven's 9th Symphony in 2011.