Wyana O'Keeffe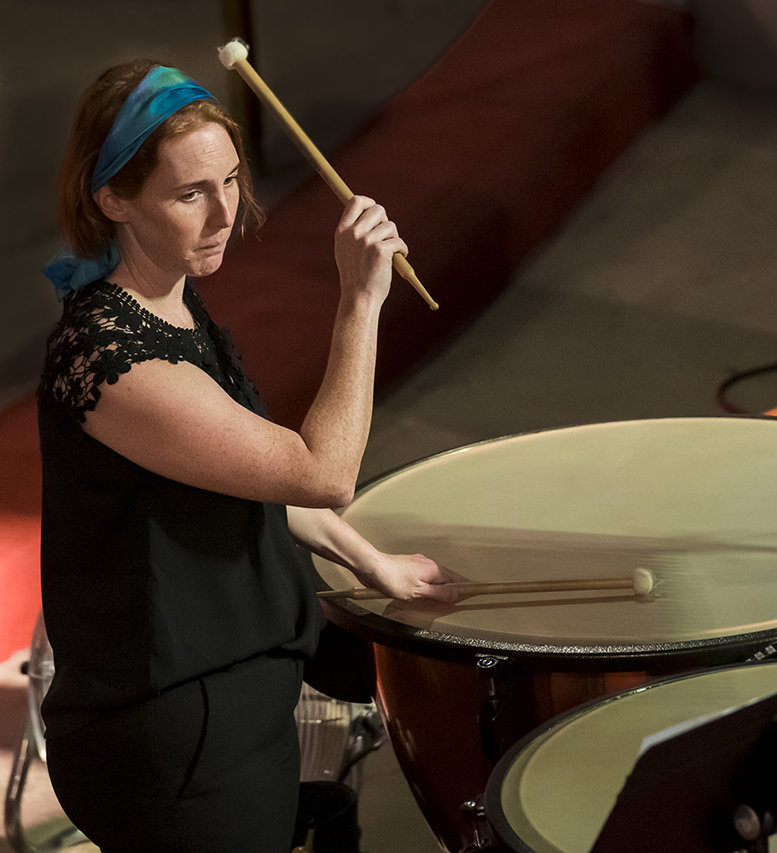 Wyana is a vibrant and versatile Percussionist, Educator and Conductor with a passion for sharing her love of music and music making.
Wyana began her musical journey, learning piano as a young child. She started playing percussion in high school and went on to study the instrument at the University of Western Australia and the Australian National University. Since graduating from the ANU in 2005, Wyana has been an active member of the musical community in Australia working as a professional freelance musician in Canberra, Melbourne, Perth and, since early 2020, Townsville.
Highlights of her career include, touring with Opera Australia's My Fair Lady (2009), performing as soloist with the Canberra Pops Orchestra in 2007 and her role of Principal Percussionist of the Canberra Symphony Orchestra for over 12 years. She is very proud of her work as percussionist, arranger and founding member of Canberra's premier chamber music group, The Griffyn Ensemble, recently completing a recording project at the amazing Four Winds Pavillion in Bermagui, NSW and developing and creating One Sky, Many Stories with Aboriginal songwriter and country music legend, Warren H Williams.
Wyana is passionate about playing good music, regardless of genre, and feels equally at home playing in a symphony orchestra as she does in a musical theatre pit. She commands the stage with her performances, believing that the creation of live music is as much a visual art as a sonic one.