Warwick Potter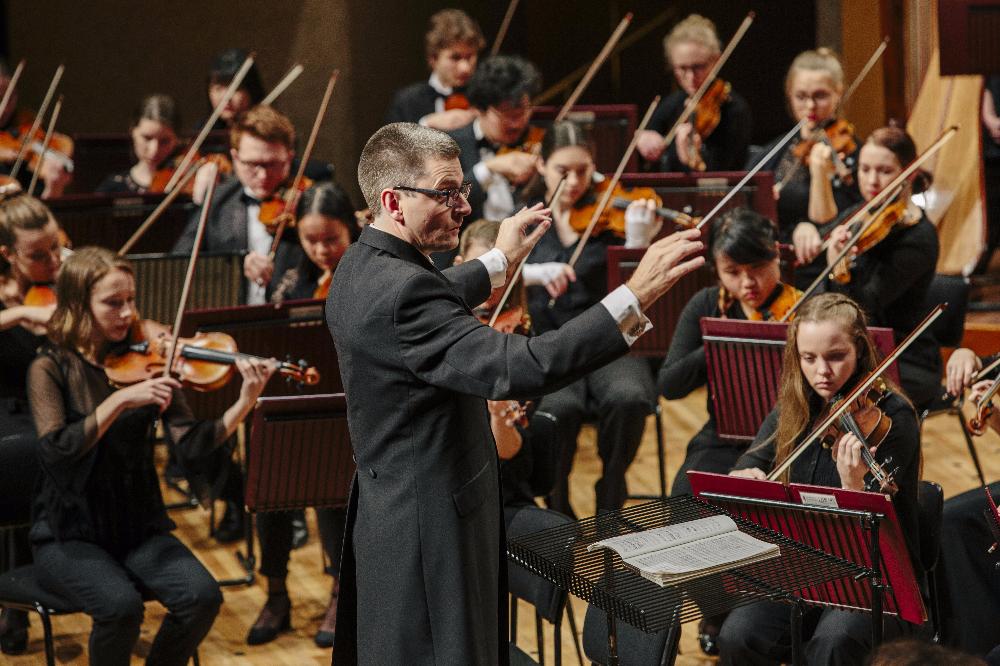 Dr Warwick Potter is one of Australia's leading conductors, equally at home directing a youth choir as he is a professional orchestra.
He has conducted the Adelaide Symphony Orchestra, Canberra Symphony Orchestra, Darwin Symphony Orchestra, Queensland Symphony Orchestra, Tasmanian Symphony Orchestra, and West Australian Symphony Orchestra.
In the community sector, he is particularly proud of his engagements with Willoughby Symphony Orchestra and Northern Rivers Symphony Orchestra. His numerous youth ensemble credits include Queensland Youth Orchestras, University of Queensland Symphony Orchestra, and Sussex Youth Chamber Orchestra. He has worked with WA Opera and WA Ballet companies.
Away from music, Warwick enjoys a varied work portolio. The pandemic has allowed Warwick to follow his passion for numbers: he has become a qualified bookkeeper and tax consultant, trading as The Artful (Tax) Dodger, and specialises in the fiscal affairs of artistic and education professionals. He is a qualified teacher for the English Bridge Union and holds a poker dealing licence in Perth.
Warwick chooses the musical projects he desires and the opportunity to conduct the Barrier Reef Orchestra is one not to pass. He returns to BRO for our March 2023 concert following his highly successful debuc in October 2022.