Matthew Rigby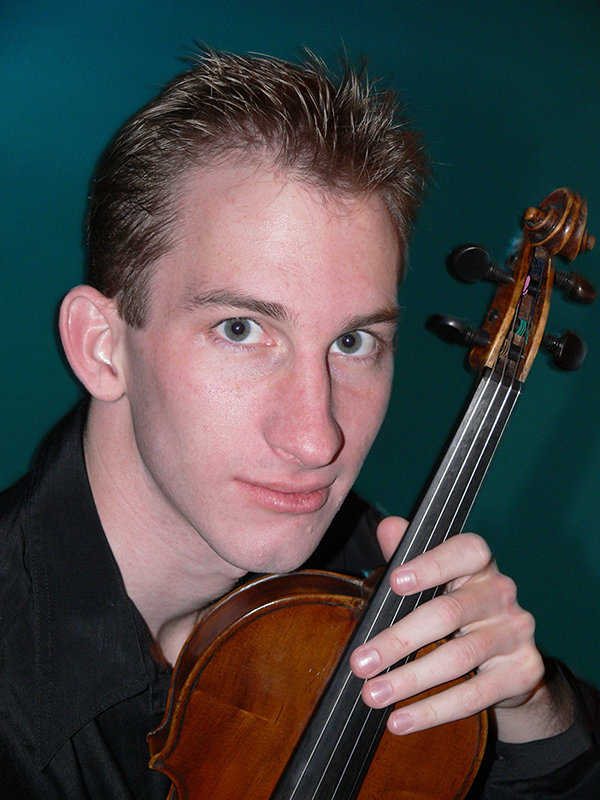 Matthew Rigby, born in Townsville in 1985, developed a love of music at an early age. He discovered an affinity for the violin at the age of nine through the school instrumental program and within a year commenced private study with Dr Nicole Hammill.
In 1998 Matthew moved to Brisbane to take up his studies with Elizabeth Morgan. Whilst still at high school, in 2000, Matthew performed Vieuxtemps Violin Concerto no. 5 with the former Queensland Philharmonic Orchestra.
After achieving L.Mus.A with distinction at the age of 16, Matthew was offered an early enrolment at the Queensland Conservatorium. Whilst at the Conservatorium, Matthew has won many competitions including the Bach Prize, Paganini Prize, Sonata Prize and the Most Promising String Player Award, the Ronald Clifford Davies Award and the John Simmers Prize.
In 2006, Matthew was a string finalist in the Symphony Australia Young Performers' Awards playing Alban Berg's violin Concerto with The Queensland Orchestra. In 2007 Matthew returned to Townsville to win the North Queensland Concerto and Vocal Competition (now the Australian Concerto and Vocal Competition).
The Barrier Reef Orchestra is proud to present Matthew to the Townsville public.