Benjamin Martin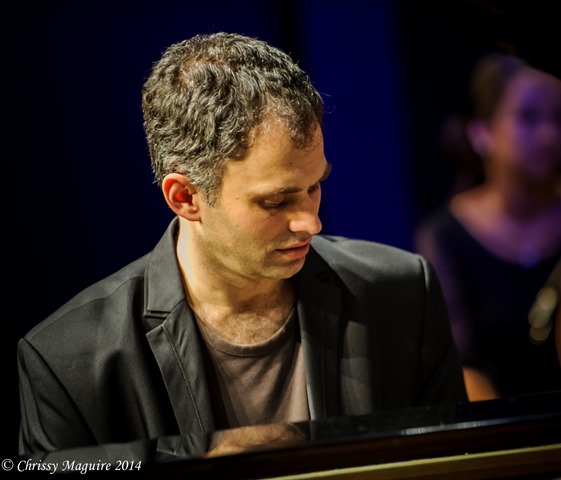 Identified by Newsday NY as an 'Excellent craftsman', The New York Times as 'Distinctive, arresting in style' and The Australian in 2000 as 'The best young talent for the new millennium', pianist/composer Benjamin Martin has become known as an artist of exceptional versatility and subtlety of expression.  A child-prodigy, Benjamin aged thirteen memorized Schumann's Carnaval in two days, and by the age of eighteen had a repertoire of some two-hundred and fifty works plus twenty-five concertos.
A graduate of the Juilliard School where he was a student of John Browning, Benjamin has received numerous awards including the Queen Elizabeth Grant, first prize in the Hepzibah Menuhin Memorial Award, The Marten Bequest Scholarship and two scholarships to the Tanglewood Summer Festival (as a pianist in 1987 and composer in 1988), where he was first introduced to Leonard Bernstein.  His teachers have included Alexander Semetsky, Maria Clodes-Jaguaribe, Stephen McIntyre and Dorothy Taubman.
He has performed throughout Australia and toured the United States, Europe and Asia, performing solo and duo-recitals with such artists as Alina Ibragimova, Joshua Bell, Pekka Kuusisto, Richard Tognetti, Dimitri Berlinsky, Raphael and Elizabeth Wallfisch, Janice Martin, Steven Davislim, Boris Baraz, Eiji Oue and the Utrecht Quartet.  Benjamin has also given numerous Premieres including the New York Premiere of Two Pianos by Morton Gould (associate artist M.Herskowitz) and Brett Dean's Elegy (with cellist Emma-Jane Murphy).  In 2013 he performed with Barry Humphries and the ACO in a national tour.
Benjamin has developed a life-long interest in conceptual arguments formed often – but not exclusively – upon musically-related and interrelated ideas, which he regards as a natural extension of his performance and composing activities.  As a result of this skill he is often consulted in matters pertaining to musical discourse, which extend beyond traditional boundaries of thought.  Similarly, teaching and chamber-music is no less an important extension of one's musical activities, hence why Benjamin has always been a dedicated teacher at The University of Melbourne Music Faculty and pianist for Firebird Trio.
Benjamin is a critically acclaimed recording-artist and also appears in a film titled 'Memories of John Browning'.  His discography includes three CD's with the great German violist Hartmut Lindemann for Tacet Records and releases with Bis and Chandos. He has made a series of three recordings with Melba Recordings.  Of his recently released debut solo CD In the Wake of the Great War – featuring 20th century English music – Barry Tuckwell wrote 'I was knocked out by Benjamin Martin's recording.  Sensational playing and an imaginative program', while The Bax Society Website's Richard Adams wrote of Martin's Bax Third and Bridge Sonatas 'compelling, volatile, and shattering'.