Annie Doherty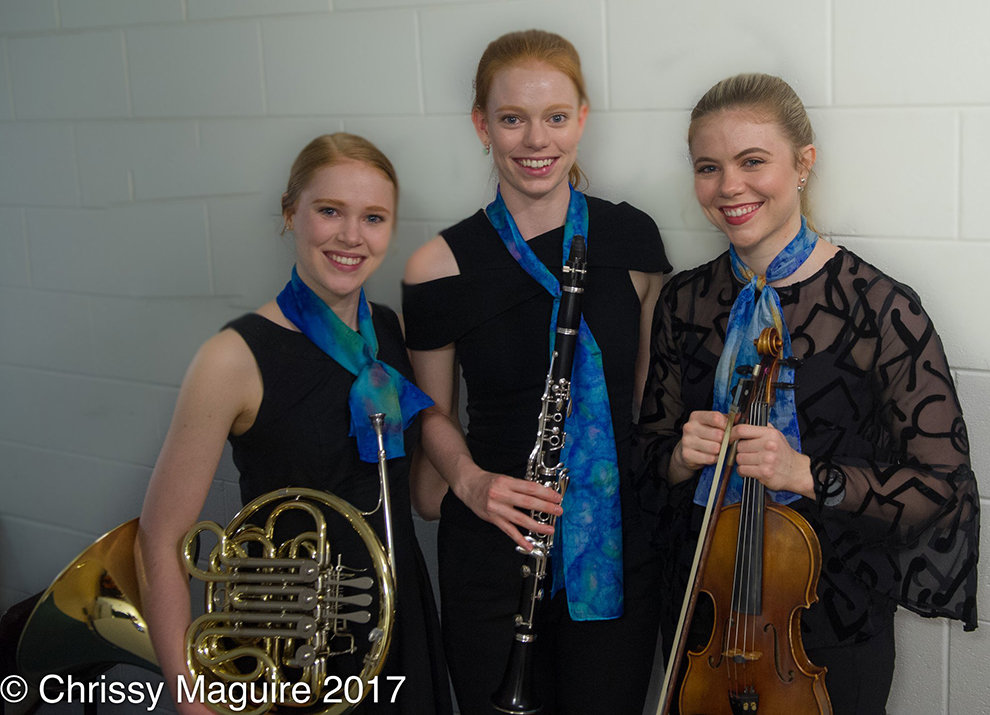 Annie was the recipient of a BRO Encouragement Award in 2017. Annie Doherty (left) is seen here with with her sisters, Rosie and Margot, who all play in the Orchestra.
Annie writes…
I have been playing the French horn for little over eight years now, and I have never enjoyed it so much as when playing with the Barrier Reef Orchestra. The friendly, relaxed atmosphere never makes me feel ashamed when I play a wrong note, yet playing alongside such hard-working and skilled musicians is a constant source of motivation to improve. If it weren't for the orchestra, my horn would no doubt be rusting away in its case right now.
Which is why this award is so important to me. Not only does it provide the extremely generous financial backing to help me improve my skills and look after my horn, but it serves as a great source of motivation. Recognition is always important, even in an orchestra where the sheer joy of playing is a reward in itself, and it is this recognition of my commitment to the orchestra that gives me a fresh burst of energy for the concerts awaiting in the new year. Thank you to everyone at the Barrier Reef Orchestra for this award, I look forward to many more fun and exciting concerts, with a shiny, newly-serviced horn at my side.