Beethoven
At Townsville Civic Theatre on 19th August 2017 at 7:30pm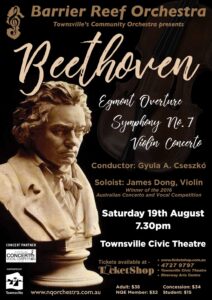 Barrier Reef Orchestra presents 'Beethoven'.
An evening listening to one of the world's greatest and most loved composers, Ludwig van Beethoven. Featuring soloist James Dong (winner of Australian Concerto and Vocal Competition 2016) playing violin with Townsville's own Orchestra.
Featuring our guest conductor Gyula (Jules) Cseszkó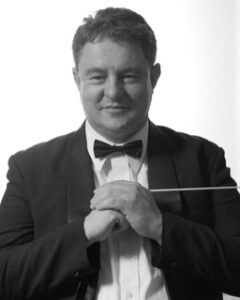 Jules studied in Melbourne with the Late Professor John Hopkins, along with Raymond Yong, Mario Doberning and Mark Shiell. Jules also spent 18 months doing further research under John for his thesis. Jules has a lot of conducting experience. He is the founding conductor of the Melbourne University Biomedical Students' Orchestra which played its first concert in 2017, performing Shostakovich's Festive Overture, Sibelius' Violin Concerto and Beethoven's Seventh Symphony.
Click on Gyula (Jules) Cseszkó's photo to see the full biography.
Music Programme
Ludwig van Beethoven
Symphony No. 7 in A Major Op. 92
Poco sostenuto – Vivace
Allegretto
Presto – Assai meno presto (trio)
Allegro con brio
Violin Concerto in D Major Op. 61
Allegro ma non troppo
Larghetto
Rondo Allegro
---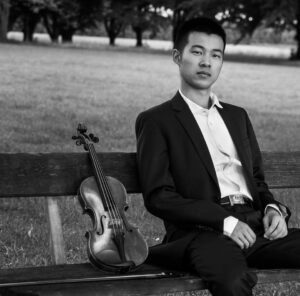 Guest Artist: James Dong
Violin
James Dong began learning the violin at the age of 6 and has studied with Sook Yoon, Mark Drummond, Robert Wakely, George Vi, Ole Bohn and Igor Ozim…
Concert Programme: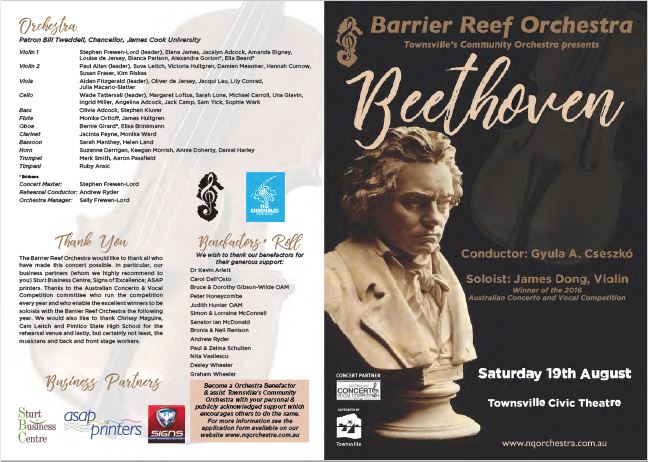 Click on the image above to view a PDF of the printed concert programme.
Concert Review:
A review of this concert can be viewed here.
---