Sounds of Romance
At Townsville Civic Theatre on 29th March 2015 at 2:00pm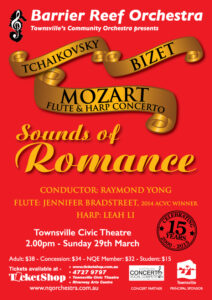 Featuring our guest conductor Raymond Yong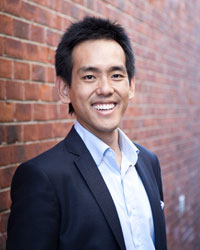 Raymond Yong was born in Malaysia, emigrating to Australia at the age of two. He received his initial musical training in Perth, performing regularly in public piano recitals from an early age. It was in High School that he forst took to the podium as a conductor, directing his school orchestra and choir...
Click on Raymond Yong's photo to see the full biography.
Music Programme
Tchaikovsky
Waltz of the Flowers from Nutcracker Suite
Chaminade
Flute Concerto in D Major opus 107
Mozart
Flute and Harp Concerto in C Major K299/297C (2nd movement)
Bizet
Excerpts from L'Arléslienne Suite
Tchaikovsky
Symphony No. 2 in C minor "Little Russian"
---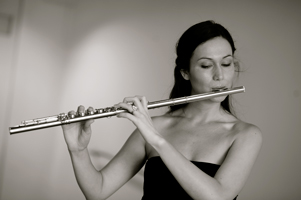 Guest Artist: Jennifer Bradstreet
Flute
Jennifer Bradstreet is active as a soloist and chamber musician, and also performs regularly with the Australian Opera and Ballet Orchestra in Sydney,..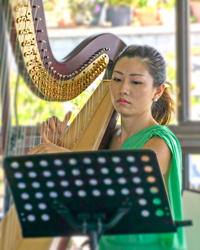 Guest Artist: Leah Li
Harp
Townsville based harpist Leah Xiang Li enjoys a diverse career as an orchestral and chamber musician…
Concert Programme: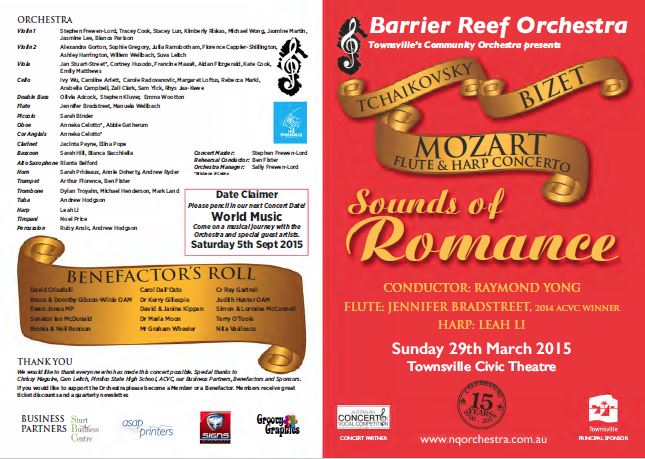 Click on the image above to view a PDF of the printed concert programme.
---