Latin Fiesta with James Morrison
At Townsville Civic Theatre on 24th November 2012 at 7:30pm
A Night in Tunisia Gillespie & Pararelli. Arr Sean O'Boyle
Till the End of Time Kaye. Arr. Sean O'Boyle
Estoy Aqui (All I know) Shakira & Luis F. Ochoa. Arr Sean O'Boyle
Ain't That the Way Ani Difranco
Hernando's Hideway Richard Adler and Jerry Ross. From The Pajama Game
Habanera Bizet arr. Sean O'Boyle From Carmen
Libertango/Tico Tico Piazzola
Enchanted
Caravan Duke Ellington &Irving Mills
Jam de Morrisolo arr. Sean O'Boyle
How Insensitive Antônio Carlos Jobim. Arr. Sean O'Boyle
Tico Tico Zequinha de Abreu. Arr. Sean O'Boyle
Con te Partito Francesco Sartori (music) and Lucio Quarantotto
Moliendo Café Hugo Blanco
Devorame Lalo Rodríguez
Featuring our guest conductor Sean O'Boyle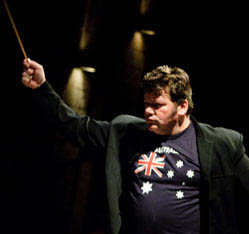 Sean O'Boyle is a composer, arranger and conductor with a particular interest in innovative works. He has conducted and/or recorded with many Australian orchestras, including the Adelaide, West Australian, Melbourne and Tasmanian Symphony Orchestras, and a number of distinguished European and British orchestras, such as the Berlin Philharmonic, Royal Philharmonic, BBC Symphony and BBC Concert Orchestras. His compositions have been performed or recorded by all the major Australian orchestras.
Sean was recognised as Honorary Artistic Advisor to BRO when these roles were created in 2005.
Click on Sean O'Boyle's photo to see the full biography.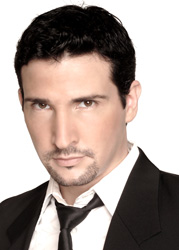 Guest Artist: Adam Lopez
Vocal
Adam Lopez's exceptional vocal artistry has paved opportunities to perform backing vocals for some of the biggest names in the music industry…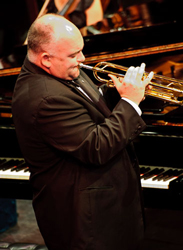 Guest Artist: James Morrison
Trumpet
Concert Programme: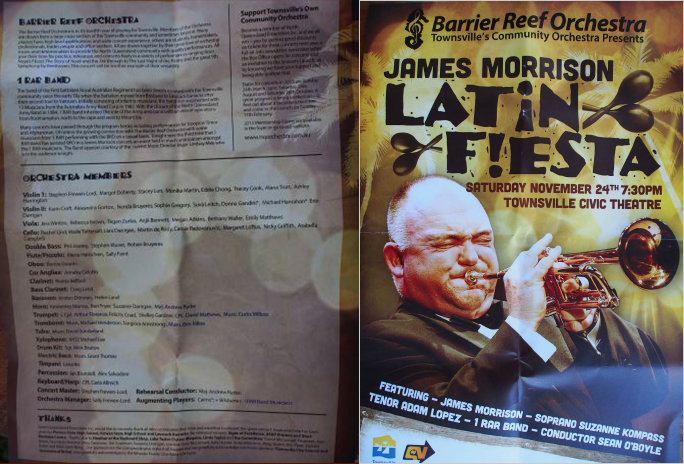 Click on the image above to view a PDF of the printed concert programme.
---