Magic of Mendelssohn
At Riverway Arts Centre on 22nd June 2008 at 6:00pm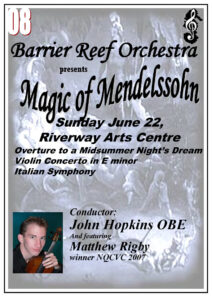 Featuring our guest conductor John Hopkins OBE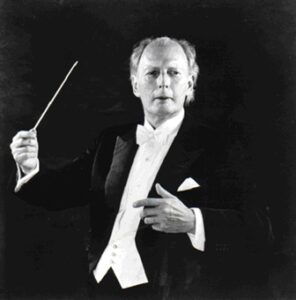 John Hopkins is a highly respected conductor...
Click on John Hopkins OBE's photo to see the full biography.
Music Programme
Mendelssohn

Overture to a Midsummer Night's Dream, Op. 21
Violin Concerto in E minor, Op. 64
Symphony No. 4 in A major, Op. 90 (Italian)
---
Concert Review:
A review of this concert can be viewed here.
---