English Landscapes
At Riverway Arts Centre on 24th March 2018 at 7:30pm
One definition of 'landscapes' is a picture representing an area of countryside. English Landscapes is an apt description for the musical pieces in this concert which represent the renaissance of English music composition at the beginning of the twentieth century. For almost two hundred years England was devoid of any native-born composer who held international respect. Indeed, from the death of Henry Purcell, until the rise of Sir Edward Elgar, the music scene in England represented little more than a copy of styles found on the European continent. This concert highlights this new era of English composers and this new British sound.
Featuring our guest conductor Raymond Yong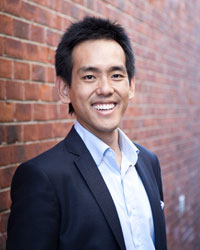 Raymond Yong was born in Malaysia, emigrating to Australia at the age of two. He received his initial musical training in Perth, performing regularly in public piano recitals from an early age. It was in High School that he forst took to the podium as a conductor, directing his school orchestra and choir...
Click on Raymond Yong's photo to see the full biography.
Music Programme
William Walton
J.S. Bach arr. William Walton
Edward Elgar
Chanson de Nuit Opus 15 No. 1
Ralph Vaughan Williams
Seventeen Come Sunday.
My Bonny Boy
Folk Songs from Somerset
Ralph Vaughan Williams
Edward Elgar
Nimrod from Enigma Variations Opus 36 No. 9
Arthur Wilkinson, Lennon and McCartney (and Tchaikovsky)
Eric Coates
Percy Aldridge Grainger
Country Gardens
Irish Tune from County Derry
Shepherd's Hey
---
Concert Programme: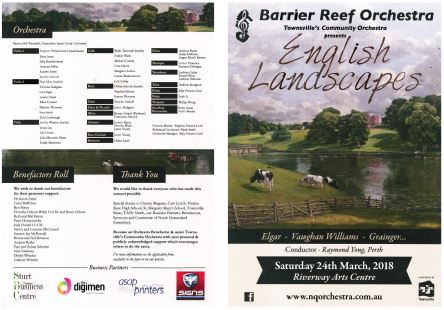 Click on the image above to view a PDF of the printed concert programme.
Concert Review:
A review of this concert can be viewed here.
---

.