AFCM Festival Garden Concert
At Townsville Civic Theatre on 31st July 2022 at 4:00pm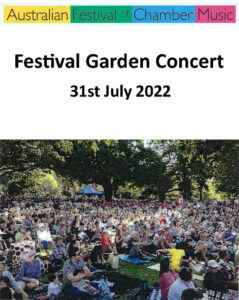 The Barrier Reef Orchestra was joined by members of 1RAR Band and visiting AFCM musicians Jack Liebeck, Lotte Betts-Dean and Peter Luff. The concert, co-presented by the Australian Festival of Chamber Music and the Townsville City Coucil, featured music from the movies and took place in the AFCM Festival Garden adjacent to the Civic Theatre.
Featuring our guest conductor Andrew Ryder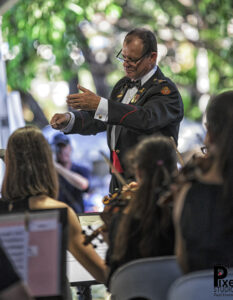 Andrew has conducted the Barrier Reef Orchestra for several concerts, including the Queens Gardens concerts in collaboration with AFCM, BRO goes to the Movies, World Music Concert celebrating Townsville 150 and a BRO children's concert featuring Peter and the Wolf. Andrew has also been rehearsal conductor for many concerts. When not on the conductors' podium, Andrew leads the BRO horn section.
Click on Andrew Ryder's photo to see the full biography.