Twilight Classics
At Townsville Civic Theatre on 17th July 2016 at 5:00pm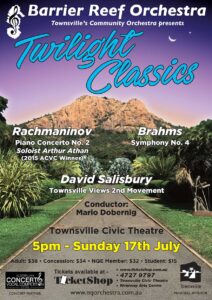 Join us an evening of drama, romance, hope and serenity as we delve into some of history's favourite musical masterpieces.
Guest artist Arthur Athan, 2015 Australian Concerto and Vocal Competition winner, will deliver all of the fire and passion of Rachmaninoff's second piano concerto. Be swept away by the broad brush strokes of Brahms' fourth symphony, and hear one of Townsville's very own as we explore David Salisbury's 'Townsville Views' Symphony.
Featuring our guest conductor Mario Dobernig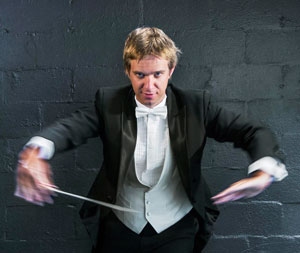 Mario Dobernig is Conductor in Chief and Artistic Director for the Art of Sound Orchestra, Preston Symphony Orchestra, Victoria Chorale, the Ballarat Wind Orchestra and the Artistic Director of the highly successful Whitley College Music Festival Series...
Click on Mario Dobernig's photo to see the full biography.
Music Programme
Johannes Brahms
Symphony No. 4 in E Minor, Op 98
David Salisbury
Symphony No. 1: Townsville Views – Movement 2 (Queens Gardens)
Sergei Rachmaninov
Piano Concerto No. 2 in C Minor Op 18.
---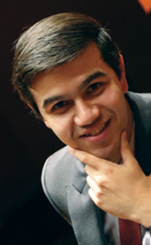 Guest Artist: Arthur Athan
Piano
Arthur Athan is a pianist and teacher from Melbourne, Australia. He currently…
Concert Programme: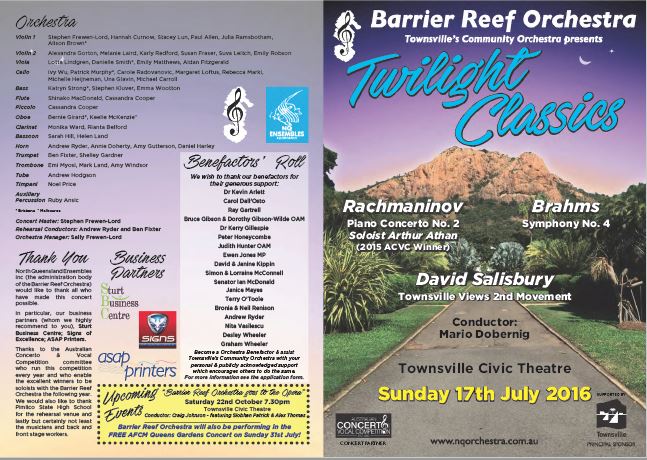 Click on the image above to view a PDF of the printed concert programme.
---